CONCEPT & BRAND IDENTITY | PACKAGE DESIGN | ART DIRECTION | ILLUSTRATION & DESIGN | MERCHANDISING | WEBSITE | ADVERTISING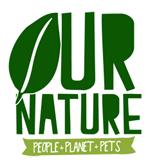 PEOPLE. PLANET. PETS.
Our Nature is a brand created by Rikki Kasso to service the companion animal market with organic and natural health products and is destined to be Australia's premier premium health and lifestyle brand for pets. Every minute detail that was involved in crafting the brand and market was handled solely by Rikki himself.
.