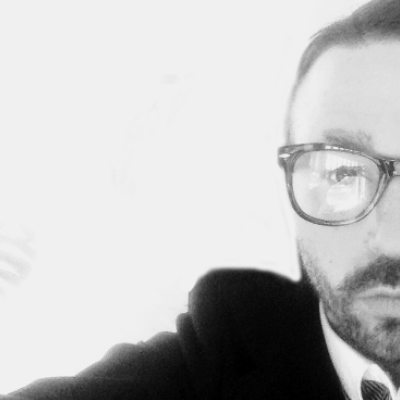 Rikki Kasso b.1979 NYC, is a multi disciplinary contemporary artist and tireless producer who is not afraid to explore new lands, new cultures, and new mediums. It's that fearless childlike experimentation and freethinking that has Kasso working fluidly throughout many expressions and mediums while maintaining a consistency of vision. The combination of Kasso's observations of his surroundings and his almost photographic ink wash style produce stunning, almost voyeuristic images in which with a lot of his works, the viewer can identify themselves as the subject.
The self taught Artist and award winning fine art photographer left his native NYC for his first solo exhibition in Tokyo in 2003 where he found himself living and creating for the next 9 years. While in Japan, Kasso was immersed in the traditional and underground Japanese culture which not only influenced his art, but permeated it's way through his entire being. It was during this time he developed his widely recognized and published Tokyo Undressed Series (an award winning photographic volume filled with honest emotion and raw human sexuality. It was also during this time Kasso discovered one of his preferred mediums of Sumi Ink which is most known for traditional calligraphy and classical asian arts.
"Sumi ink is used as a medium to translate a feeling, not always to just define the reality of the subject. It's a reduction process eliminating light with darkness. The technique is as much about the rhythm as it is about control. Mistakes can't be hidden and often define what the work becomes."

Kasso says on use of the medium.
Now having spent the last 6 years (2011-2017) residing in the idyllic beach town of Byron Bay, Australia his recent work evokes a different side of paradise. Isolated contoured figures blown out by the bright sun, unclothed beach bodies perfectly captured engaging in life at the edge of the map. The time spent in this natural utopia provided an infinite observation on light, landscape and figure which are evident in his work. These beach themed works can sometimes feel closely associated with Eric Fischl's series on the same subject.
Kasso's work has found a home in numerous personal, public, and corporate collections across the globe. And is represented in by private dealers and galleries in Australia, Japan, Thailand and Europe. Currently he is residing in NYC setting up a studio and a developing a new series of works that are sure to take us places we haven't been before. His work makes us stop and look again, breaking rules and inviting us to join in and play.